ATTENTION TASD PARENTS/GUARDIANS The Texarkana Arkansas School District participates in the Community Eligibility Provisions program (CEP) which allows all of our students to receive meals at no cost to the families. During the month of July you received a Pandemic EBT Benefits Card for your child(ren) because of the school closures that began March 16, 2020. Please read the information that accompanied the card so you will understand the benefits and use of the EBT Benefits Card. If you have any questions, please call 1-800-482-8988. You can find more information at the link below:
https://www.tasd7.net/page/p-ebt-card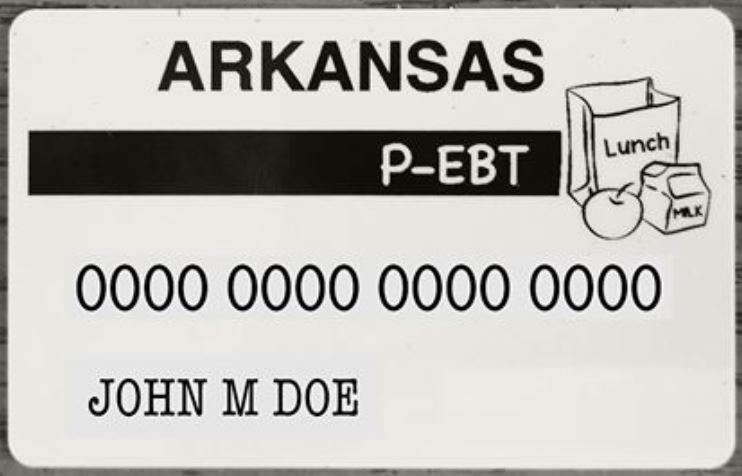 SUBSTITUTES WANTED Hiring Event hosted by TASD via Zoom More information on flyer #teamtasd #potentialrealized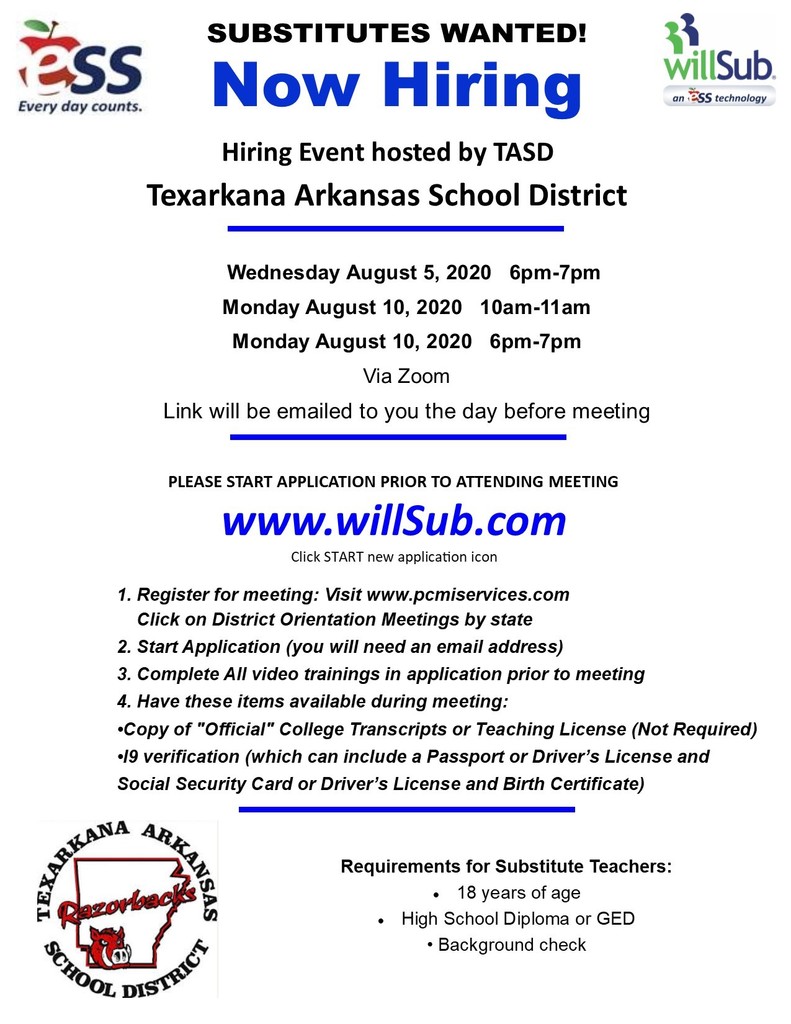 On Thursday, July 9, 2020, Governor Asa Hutchinson announced that districts are to begin school the week of August 24 but no later than the 26 for the 2020-2021 school year. The Texarkana Arkansas School District Board of Education approved a new calendar for the 2020-21 school year during the regularly scheduled meeting on Tuesday, July 21, 2020. The updated calendar moved the first day of school to August 26 to comply with Governor Hutchinson's directive. Visit this link to download the calendar:
https://5il.co/g1fr
#teamtasd #potentialrealized

REMINDER: Deadline for the Learning Pathway Selection Form is July 19, 2020. Visit our website at
www.TASD7.net
to learn more about the TASD 2020 School Reopening Plan.

SPECIAL EDUCATION RECORDS In accordance with Federal and State guidelines, due process records collected on Special Education students in the Texarkana Arkansas School District who have graduated, moved, were dismissed, or found ineligible for special services prior to 2014 will be destroyed. Parents of these students, or the child himself (if he has reached the age of 18), have the right to request this information. Call 870-772-9815 by July 24, 2020 if you wish to request these records.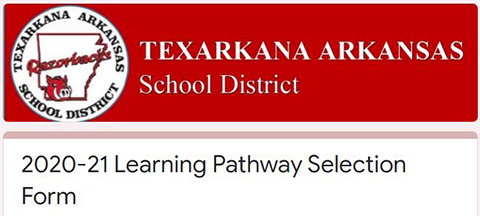 We know that classes will look different this fall. However, we want to assure you that no matter which instructional pathway you choose, your student will receive a high quality education. TASD has released the Reopening Plan on the District website and social media. Included in the plan is the Learning Pathway Selection Form. Parents are asked to complete the form for each school-aged child living in the household. The deadline to complete the form is July 19. Reviewing the Frequently Asked Questions located on the website may help you determine which instructional pathway is best suited for your child and answer any questions you may have as you prepare for the upcoming school year.
https://texarkanaar.sites.thrillshare.com/page/reopening-school-plan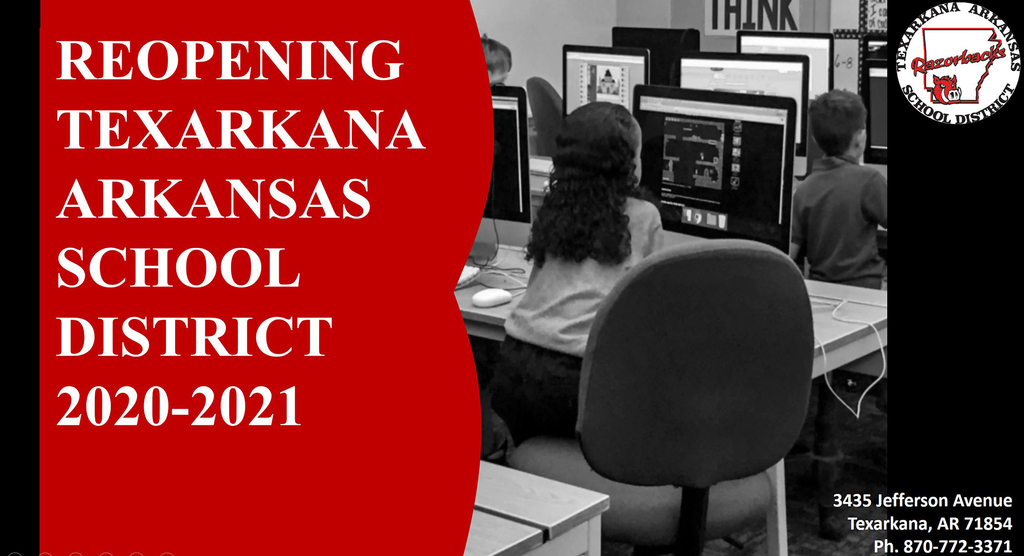 TASD new hires for June #teamtasd #potentialrealized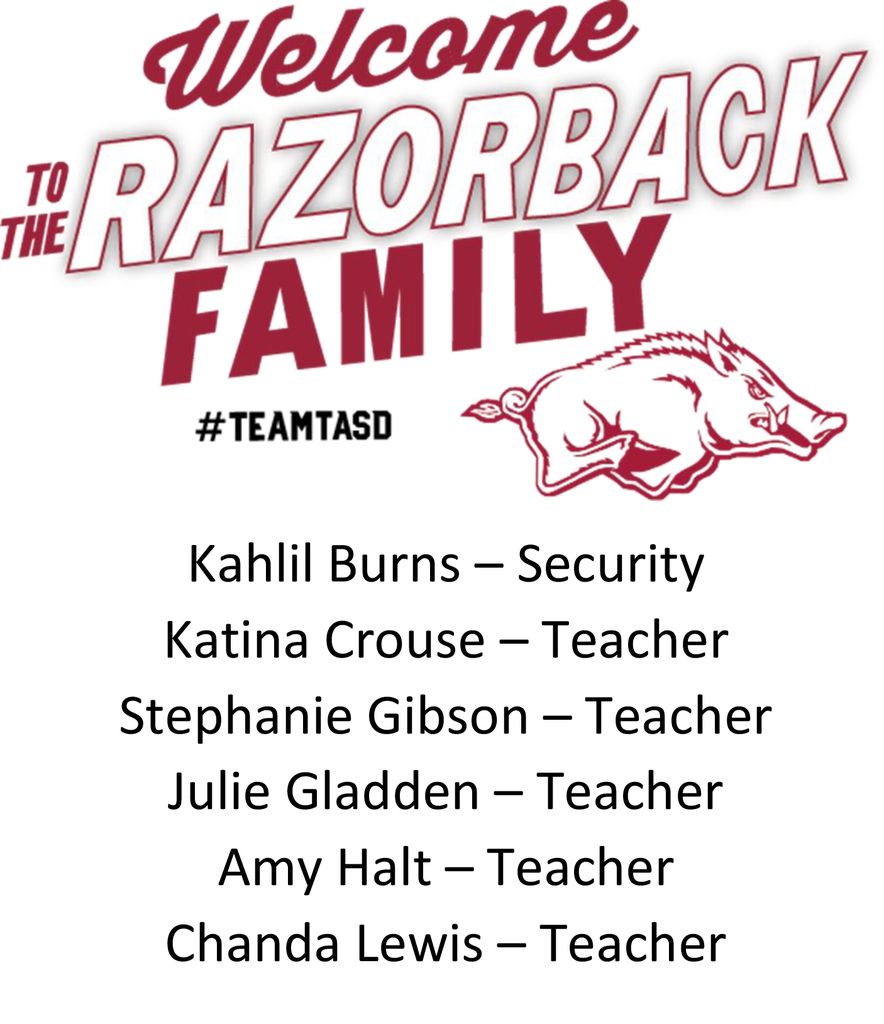 Happy Weekend! #teamtasd #potentialrealized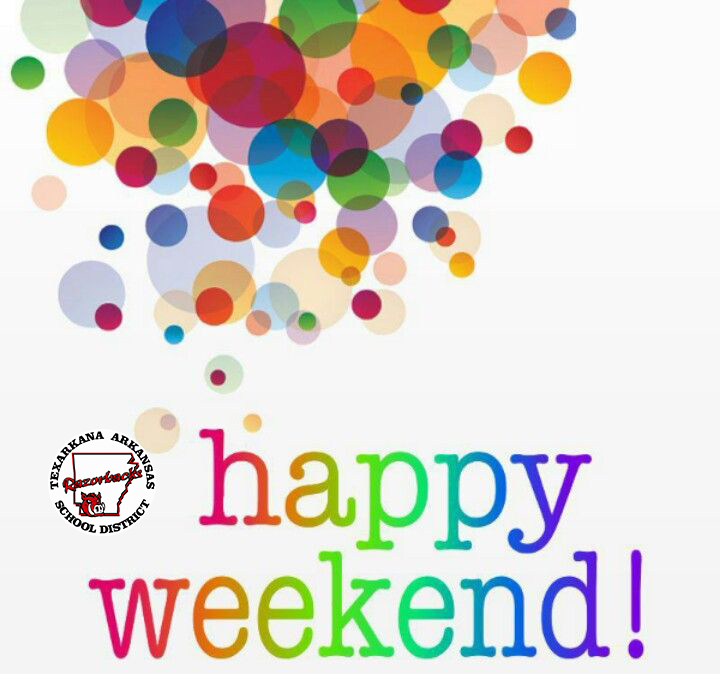 The University of Arkansas-Texarkana campus will hold on-campus ACCULPACER testing on the following dates. July 7 at 9:30 a.m. July 14 at 9:30 a.m. July 21 at 1:30 p.m. July 28 at 1:30 p.m. To schedule an ACCUPLACER exam, visit MYTEST.UAHT.EDU. Students will be tested in small groups to maintain physical distancing guidelines, and all students must wear a face mask. U of A Hope-Texarkana will continue to provide remote ACCUPLACER testing using Zoom upon student request. Students are emailed specific instructions upon registering for the exam, including a copy of the UAHT Waiver and Understanding Attending On-Campus Testing protocol. For more information, contact Rachel Williams, Student Services Specialist, at 870-216-2906 or
rachel.williams@uaht.edu
.

Any 9th-12th grade boy or girl interested in playing golf the 2020-21 school year at AHS may contact Coach Charlie Bateman at 903-824-6807.

Learning never stops. Be sure to checkout the Student Resources page under the Parent link.

Enjoy your summer!

Congratulations to Jada Lloyd and Olivia Abadom