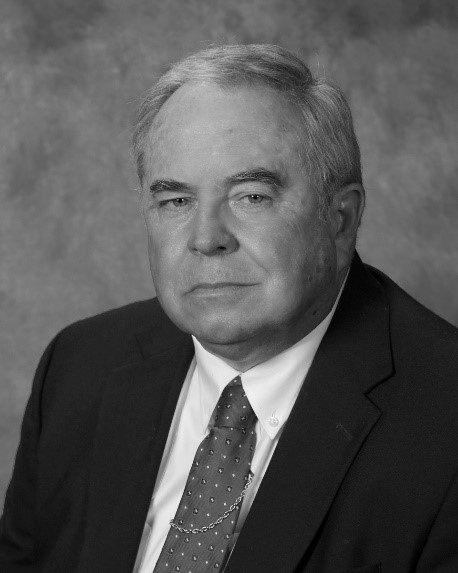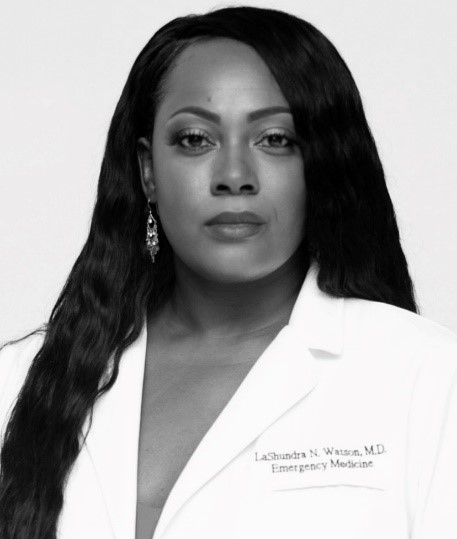 The Texarkana Arkansas School District named Mr. Russell Sapaugh and Dr. LaShundra Watson 2023 Arkansas High School Distinguished Alumni.
Mr. Sapaugh and Dr. Watson were honored during a reception held at Arkansas Middle School on Thursday, April 13. This is the first in-person Distinguished Alumni Reception since the COVID-19 pandemic.
Mr. Sapaugh was employed with the Texarkana Arkansas School District for 38 years before his retirement in 2013. He began his career as a civics teacher for 10 years at North Heights Junior High before transferring to College Hill Junior High as principal for 3 years. He became the principal at Arkansas High School and served in that capacity for 8 years before moving to serve in the Central Office as Director of Federal Programs. A few years later, he became the assistant superintendent under the leadership of Dr. Jerry Moody and first retired in 2007 only to be rehired by the Board in 2008 as the superintendent of schools.
During the years of service, Mr. Sapaugh has been known for his true rapport with people. When you meet him, he has an easy smile, a firm handshake, and a story to share. As a teacher, his students liked coming to his classes; he knew their names and their interests. He and his colleagues enjoyed collaborative planning
before that was even a thing, and they focused on the joy of teaching and learning.
As an administrator, not only did he visit schools and chat with the teachers in the hallways, he visited the bus barn and knew the names of the drivers, the names of those who served in the schools' kitchens, and those who cleaned the hallways. Parents who entered his office were heard and guided with respect, and problem-solving with employees centered on relationships as the regulatory issues were addressed. People are important and he wanted each of them to feel valued.
Today, Mr. Sapaugh enjoys time on the golf course. You can find him there most days of the week unless it's snowing or one of the grandkids call.
Dr. Watson has a long history of academic excellence and service to her community. Dr. Watson graduated with honors from Arkansas High School in 1997 and served as the president of her graduating class. She attended the University of Central Arkansas, in Conway, Arkansas, graduated with honors, and obtained a Bachelor of Science Degree in Biology in 2001. Shortly after her undergraduate graduation, Dr. Watson moved to Little Rock, AR, where she worked at the University of Arkansas for Medical Sciences (UAMS) in the Clinical Flow Cytometry Lab from 2002-2007.
In 2004, while working full-time in the laboratory, Dr. Watson enrolled in the inaugural UAMS Medical Technology fast track program, where she obtained a second Bachelor's of Science Degree (with honors) in Medical Technology in 2005. In May 2007, Dr. Watson became the first African American in the State of Arkansas to graduate from UAMS with a Master's Degree in Neurobiology (Neuroscience and Biology) and Developmental Sciences. In 2012, Dr. Watson was the first medical student in the state of Arkansas to be awarded an international 2.5-month tropical fellowship in Ghana, West Africa from the General Electric/National Medical Fellowships Foundation. Dr. Watson obtained her Doctorate of Medicine in 2012.
Dr. Watson tirelessly served as a Frontline worker in the emergency department and hospital during the COVID-19 pandemic. Dr. Watson credits her success to a firm foundation in God and His Word, as well as, the support and encouragement from her family. One quote that she has lived by from her beloved mother and grandmother is, "Get your education, because can't nobody take that from you."
DISTINGUISHED ALUMNI RECIPIENTS OF THE TEXARKANA ARKANSAS SCHOOL DISTRICT
1984-85

Dr. Marcus Wayne Orr

2002-03

Dr. Carl "Cheesie" Nelson
David Pope
Lewis Thompson

1985-86

Mott Mosley
Dr. Charles Oxford

2003-04

Judge Susan Webber Wright

1986-87

Brigadier General
Richard E. Hearn

2004-05

Mark Wilson

1987-88

Dr. Betty Walker Morris

2005-06

Ermer Pondexter
Dr. Jerry Shipp

1988-89

Jack Allen

2006-07

David Haak

1989-90

Arthur Temple
Josephine Beck

2007-08

Mayor Horace Shipp

1990-91

Willie Davis

2008-09

Ed Arnold

1991-92

Dr. Lurry Leavelle

2009-10

Dr. Teretha Harper

1992-93

Mike Cherry
Roy J. "Doc" Walker, Jr.

2010-11

Bill Lavender

1993-94

Dr. George Poulos
Dr. Earnest Poulos

2011-12

LeAnne Wright

1994-95

T. L. "Thom" Holmes

2012-13

Steve Douglas

1995-96

Dr. Linda C. Cork

2013-14

Judge Joe Griffin

1996-97

Nathan Jones, Sr.
I. Donald Nelson

2014-15

Judge Carlton Jones

1997-98

Bob J. Nash

2015-16

Roderick 'Rod' Smith

1998-99

J. W. Evers
Alex Sanderson, Jr.

2016-17

Senator Jimmy Hickey, Jr.

1999-00

Dr. Emmet Cox II
Hayes McClerkin

2017-18

Remica Gray

200-01

Lydia G. McAlister
Eva M. McGee

2018-19

Representative Carol Dalby

2001-02

Lt. Col. Lee C. (Wade)
Gamble, Ret.
Lt. Col. Delois Gamble

2019-20

Emmie Jo Gamble